Heating- and sealing plates
New heating- and sealing plates for Multivac, Hilutec, Ilapak, Tiromat, Variovac or Ulma. We can thoroughly overhaul your heating and sealing plates. The plates are carefully blasted, damaged areas are repaired and finally the plates are recoated with PTFE in a multi-layer process. Our service includes the exchange of cartridge heaters. We will provide PTFE coatings for heating- and sealing plates for packaging machines from Ilapak, Hilutec, Multivac, Tiromat, Variovac or Ulma.
Before
After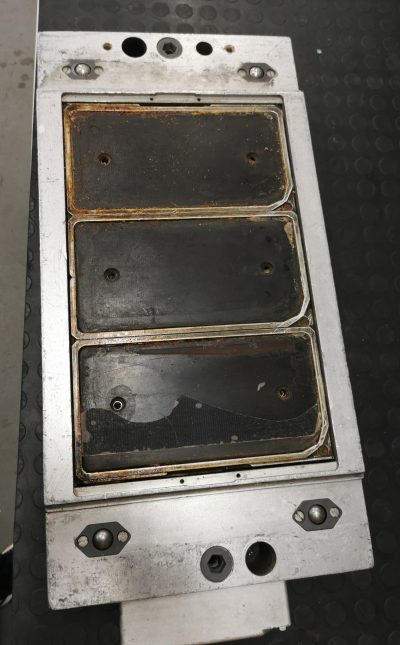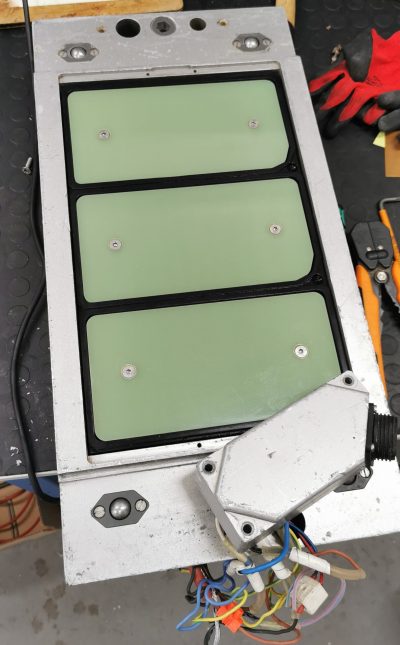 A team of highly qualified specialists in the field of packaging technology awaits you at nonstick.pl. For more than 10 years we have been supplying our customers on a national and international level with high-quality and specialized packaging machines of all kinds such as Multivac, Variovac, Sealpac and others. Our many years of experience and extensive machinery enable us to provide comprehensive support to sausage and cheese manufacturers.
Our range includes:
Form grids

Seal frames

Forming dies

Die box

Sealing brill


Forming plates

Inserts

Pack forming die base, with PTFE coated inserts

Reparatur des

Siegelbrillen

Insert pack

12 cavity forming heater plate for coleslaw packs, PTFE coated

Sealing station

6 lane forming divider

Punches

Sealing gaskets
We use the latest CNC machine tools and specialized CAD / CAM software of the latest generation, thanks to which we can quickly deliver the highest quality products of sealing plates, mold inserts and sealing frames. If you have an emergency, you are not alone. We are also available for you in the event of a fault and react immediately; Europe-wide, around the clock, seven days a week and 365 days a year.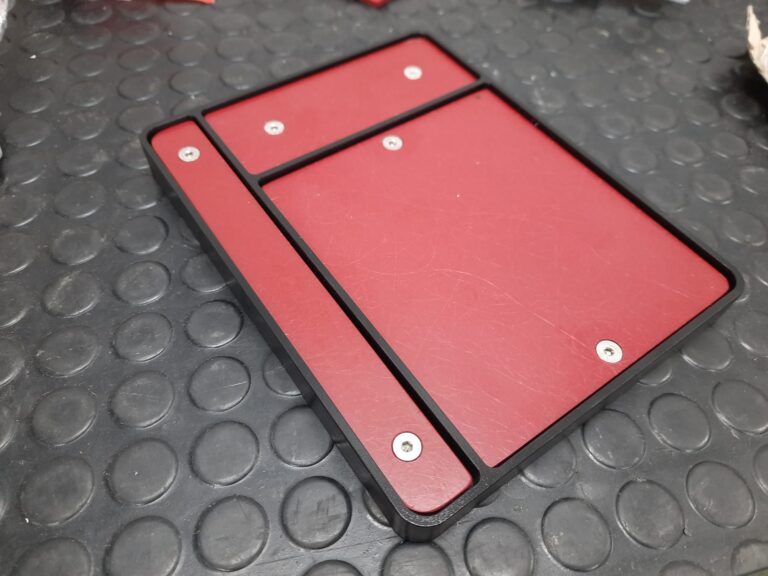 The production of heating- and sealing plates takes place based over technical drawing/design or supplied plate. You can choose betwen steel or high-quality aluminum finish. All plates are manufactured with modern CNC technology. Our in-house modern machining center includes an CNC 4D milling machine in the area of X1000 mm x Y740 mm x Z500 mm. We have suitable heating plates and sealing plates for all manufacturers (including Multivac, Ulma, Hilutec, Uhlmann, Bosch, Noack, Klöckner, IMA) and all blister packaging machines.
CNC 4D milling machine – is an adjustable material processing in XYZ axles, similar movement in three axles. Our machine is equipped with a Heidenhain 4D probing. The highest measuring accuracy, fast scanning time and development of the 3D models directly after the scans. We offer competitive prices and the highest quality of our CNC services. We can recoat your sealing plates and equip them with new heating elements. We weld damaged plates and refinish the contours. We choose the best PTFE coating suitable for working conditions of your packaging machine. We do offer new plates and repair of heating and sealing dies.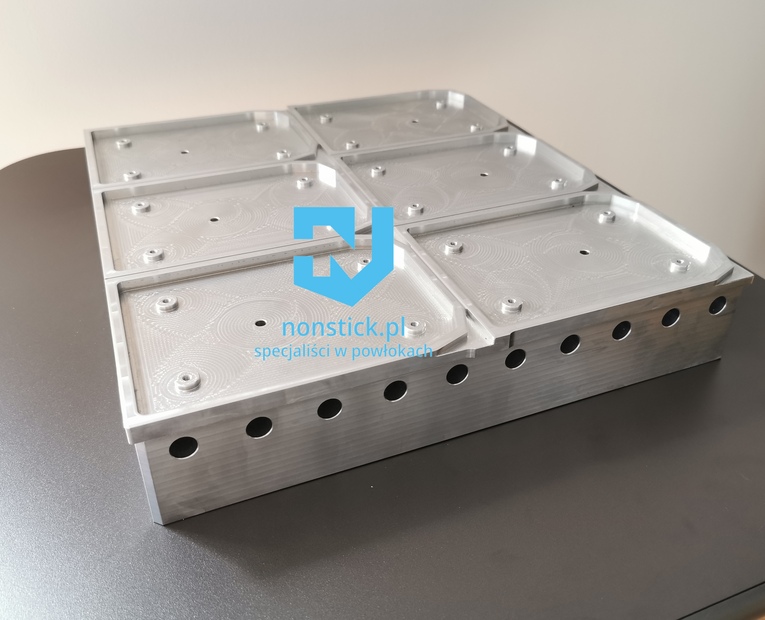 We provide you with pack inserts for your packaging machine and are able to develop all kinds of solutions especially for you.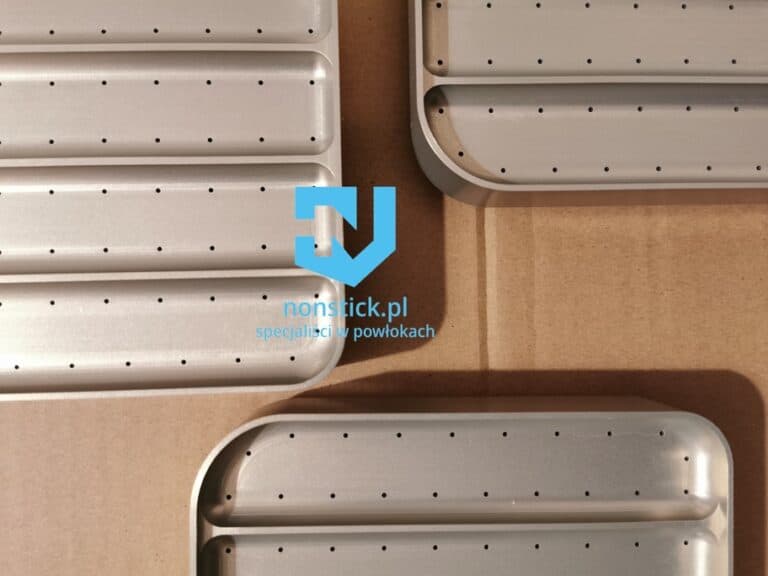 Our service of heating plates and dies for packaging machines from Ilapak, Multivac, Tiromat, Variovac or Ulma also includes the replacement of cartridge heaters. Heaters such as tubular rod heaters or other heating elements, together with temperature sensors, are replaced where necessary. We offer heaters in various sizes, diameters and power.
The forming and sealing tools need temperature to operate. Cartridge heating elements are heaters with a special design enabling the emission of large amounts of heat from a small area. The heaters are made of heat-resistant steel or brass, the heating element is a Kanthal resistance wire embedded in ceramics and supplemented with magnesium oxide (MgO). They are used to heat metal forms, called hot plates. The specific structure and special design enable easy conduction of the generated heat and quick heating, which ensures even temperature distribution.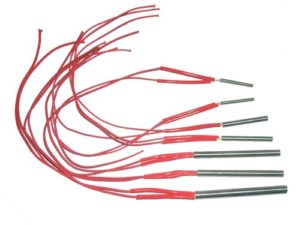 The industrial PTFE coating made of different materials is a specialty of our company. The coatings we use are characterized by high temperature resistance, low friction coefficients, excellent electrical insulation and chemical resistance.
We develop and manufacture new heating and sealing dies and plates for rigid and flexible films for VARIOVAC, MULTIVAC, CFS (TIROMAT), HILUTEC, WEBOMATIC and other packaging machines. Our long experience in the industry and the use of the latest technologies guarantee the highest service quality and fast turnaround. We coat your sealing plate and equip it with new cartridge heaters. We weld damaged plates/dies and refinish the contours.