My fluoropolymer coating started to wear, what can I do?
NonStick.pl offers the service of re-coating of the fluoropolymer coating so as to extend the life of your parts and make your work easier.
Do you offer recoating service?
Of course, we first remove the old coating in the micro-sanding process and then apply a new one.
What chemical substances is PTFE resistant to?
PTFE is inert to chemicals including boiling acids and bases. Even the gold and silver solvent – royal water does not work on PTFE. It only reacts with liquid sodium, liquid limestone, and very hot fluorine.
Why should I choose a fluoropolymer coating?
Fluoropolymer coating (PTFE, FEP, PFA or ETFE) significantly increases the abrasion resistance of the coated material. This is because this polymer exhibits extremely low free surface energy and exhibits friction with a coefficient of μ = 0.05-0.2. Thanks to this, the fluoropolymer coated surfaces are resistant to any contamination, and by interacting with other materials, they significantly reduce friction. In addition to resistance to chemical compounds and extreme temperatures, PTFE is a material that does not absorb water. Thanks to this, the coated parts are resistant to corrosion, which significantly increases their service life.
How are fluoropolymer coatings applied?
Coating is carried out in a specially designed room with an extensive filtration system. Coating is carried out by spraying, electrostatic powder coating or using Dip Spin technology. The final stage is firing and curing at a high temperature (up to 450°C) to obtain the required characteristics and a durable finish.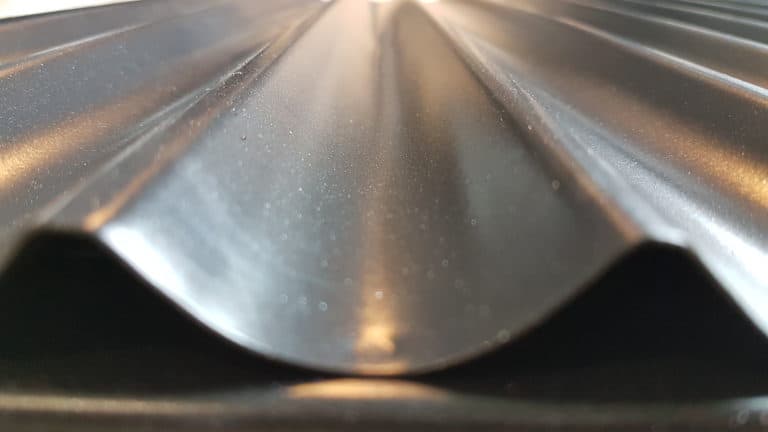 What is the thickness of the coating?
The final thickness of the coating depends on the number of layers applied, however, the thickness of a single layer is 20-25 microns.
Which coating provides the best protection against chemicals?
The ETFE coating provides the best protection against chemicals. You can read more about it below it this PTFE FAQs.
Do you require a minimum order quantity?
No, unlike other companies, every customer is important to us, regardless of the size of the order.
What is Xylan?
Xylan is the umbrella trademark for most of the Whitford Corporation fluoropolymer coatings line. Xylan is made of low friction, wear resistant composites of fluoropolymers and reinforcing binder resins. Xylan coatings can be one-, two- (primer and top-coat), and three- (primer, mid-coat, top-coat) coat conventional and reinforced (filled) coating systems. The fluoropolymers utilized in Xylan coatings consist of PTFE, PFA, and FEP. The properties listed below may not apply to all Xylan coatings as the fluoropolymer and resin content and type can have significant effects on each property.
What is Halar?
ECTFE (ethylene chlorotrifluoroethylene) was designed to provide chemical resistance in heavy duty corrosion applications. It is a partially fluorinated polymer (a fluoropolymer), semi-crystalline and can be processed in the melt. Chemically it is a copolymer of ethylene and chlorotrifluoroethylene. It is marketed under the brand name Halar ECTFE. Halar has been used in industries where corrosion resistance is needed. It is resistant to acids at high concentrations and temperatures, caustic media, oxidizing agents and many solvents.
What is the friction coefficient?
It is the ratio of the friction force to the pressure of rubbing surfaces. Our coatings have a friction coefficient of only up to 0.02.
What is the durability of your coatings?
It depends, too many factors can affect the life of our coatings, from the operating conditions or the base material. Based on our and our clients' experience, we can help you estimate working time.
Are your coatings approved for contact with food?
Our food contact coatings comply with FDA CFR 21 and EU 2004/1935/EC guidelines.
What is PFA coating?
PFA (perfluoroalkoxy) industrial coatings melt and flow during baking to provide nonporous films. These multi-coat system provide high continuous use temperatures (260°C). It has high dielectric strength, and is considered tougher than PTFE or FEP coatings. PFA (perfluoroalkoxy) is a tough, flexible fluoropolymer, it can be applied in the widest range of thicknesses for fluoropolymers. It's perfect solution for packaging and food industry.
Do you offer dedicated coatings?
Many of our coatings are the result of experience gained during our adventure with fluoropolymer coating. We are happy to take on new challenges.
Can part of the coated element be uncoated?
Yes, thanks to special masking tapes we can protect these places.
What is PTFE?
PTFE is a fluorinated polymer that is obtained by polymerizing tetrafluoroethylene. It is known under commonly used trade names such as Polyflon or Tarflen. Is a thermoplastic with high efficiency and semi-crystalline properties, considered one of the most thermally stable plastics, it can work in conditions up to 260°C. This material is distinguished by high resistance to almost every known element, chemical compound or solvent. Excellent electrical insulation and the lowest dielectric coefficient among all plastics.
What fluoropolymer coatings do you offer?
We use the following coatings: PTFE, ETFE, PFA and FEP.
How long does the coating service take?
It depends, our coatings are used successfully in many industries, we coat large sizes and large-scale parts, which is why it is difficult for us to provide the overall time of completing your order.
How can I get a quote?
Thanks to our experience, we can estimate the cost of PTFE coating service based on photos / drawings and a phone call.
What materials can you cover?
Our coatings can be used on carbon steel, aluminum, stainless steel, steel alloys, brass and magnesium, as well as on materials such as glass, some rubbers and plastics. We are happy to help you choose the right coating.
What is the working temperature of your coatings?
Our fluoropolymer coatings can work in the range of -170°C to + 260°C. The exact values for each of our coatings can be found on our website.
What is phosphate coating?
When pretreating with zinc phosphate, a thin layer of phosphate salts is created on the material surface. This thin layer of phosphate salts chemically bonds to the material and helps the PTFE coating adhere better to the surface. It also improves corrosion resistance.
Thank you for reading our PTFE FAQs.